Situational Judgement Tests
What is a Situational Judgement Test?
Situational Judgement Tests (or SJTs) are an elegant way to find out exactly how your candidates will behave in their role. Presented with hypothetical workplace scenarios, candidates are asked to identify the most appropriate response to the given situation.
As well as being a valuable tool for predicting future job performance, SJTs boast high face validity as well as excellent candidate engagement. SJTs provide you with an insight into the candidate's approach and decision making style, whilst simultaneously providing them with a realistic job preview.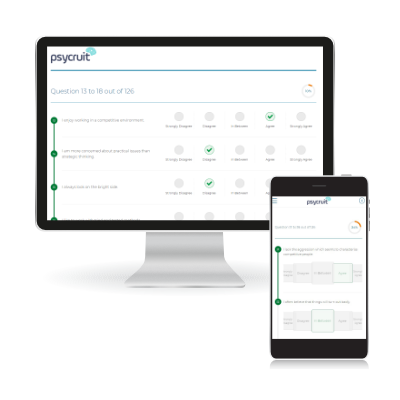 Psycruit Situational Judgement Tests
We've been developing situational judgement tests for our clients since 1995 to measure performance against a range of attributes.
We have a number of off-the-shelf assessments which can be incorporated easily into any recruitment/development campaign.
Our SJTs are delivered through our online psychometrics platform, Psycruit, to provide you with sifting scores, interviewer guidance reports and candidate development advice. Information regarding individual scenario responses is also available.
---