Onboarding New Hires
What is Onboarding?
Intelligent recruiting means more than just selecting the right candidates for the job. Without a thorough onboarding process, new hires are left disengaged or overwhelmed, often leading to early resignation.
However, when new team members undergo a structured and thorough introduction, huge increases in employee retention, engagement and productivity are seen.
Below you can find tips on how to improve your on-boarding process, as well as information about our brand new tool designed specifically to ensure a seamless and productive integration of new recruits into your organisation. Based on each individual's responses, the report advises managers on how to utilise each new employee's strengths and preferences, thereby maximising their potential whilst also cultivating healthy leadership behaviours.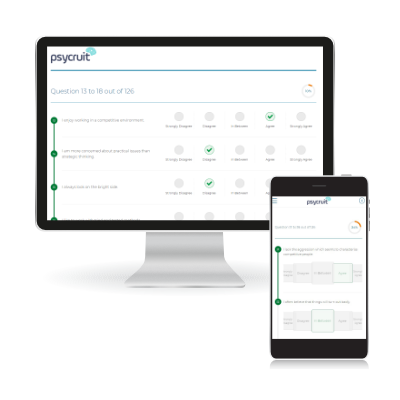 ---
The cost of poor onboarding doesn't just affect your employees. It has huge impacts on your bottom line. High turnover of new employees is expensive.
First impressions count! Most new employees decide whether they feel at home in a new job during the first 3 weeks.
Without on-boarding companies experience failure rates of 50% when it comes to retaining new hires.
25% of new hires leave withing a year.
22% of staff turnover happens within the first 45 days of employment
---
Improving Your Onboarding Process
---
We've made it simple.
Good onboarding reduces the costs of learning on the job as employees will have a clear idea of their responsibilities from the outset. It saves co-workers and supervisors valuable time training the new employee, meaning a more productive workforce.
Our onboarding report encourages a structured and insightful approach to on-boarding. Generated from the individual's unique responses to a personality questionnaire, the contents outline their preferred working styles, motivations and interpersonal approach. Providing line managers with bespoke advice, the report can be seamlessly incorporated into introductory meetings as a springboard for discussion and goal setting. Elegant and easy to use, the report explains exactly how to get the best from the new recruit.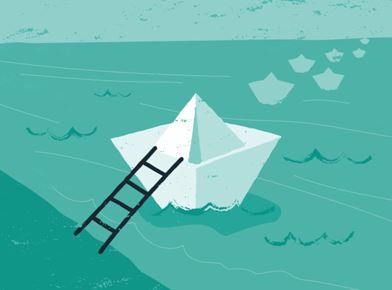 Click on the boat to find out more about our Onboarding Report.