Who we are
---
Alan Redman
Chair & Head of Product Innovation
Alan Redman
Alan heads up our product innovation team, with expertise from over 20 years specialising in combining psychology and technology. He is a Chartered, HCPC Registered, Psychologist, and a member of the BPS Committee for Test Standards.
Alan has been seduced by the complicated joys of cycling up steep hills. His time in the saddle has given him a thousand-yard-stare, a determined set to his jaw, and oily fingernails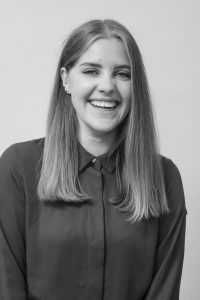 Becca Jermy
Office Manager
Becca Jermy
During her 3 years with Criterion, Becca has become something of a fountain of knowledge. An expert on Psycruit, Becca is heavily involved in product development, account management and client projects. Her other roles include course coordination, event organisation, and overseeing the day to day running of Criterion's busy office.
You're likely to find Becca in front of the telly with a slice of cake and a G&T in her spare time.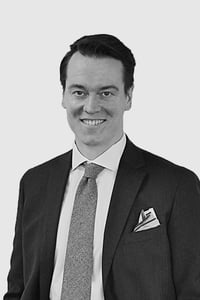 Heikki Karimaa
Staffing & Recruitment Expert
Heikki Karimaa
Heikki has a decade's experience from the private employment industry in the Nordics. Leading the Finnish division of Studentwork, he quickly realised the need for industry-tailored psychometrics.
He has a master's degree in business from the Helsinki School of Economics and is a member of the board of the Finnish Private Employment Agencies' Association. If not working or with family, Heikki has probably gone birding.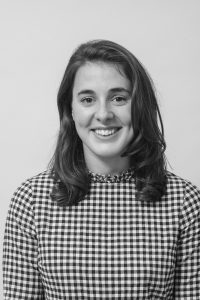 Issy Hunter
Business Psychologist
Issy Hunter
After interning with Criterion many moons ago, Issy is back with the team having graduated. Issy is responsible for facilitating the smooth running of Criterion's online systems as well as the design of brand new psychometric tools and services, online marketing and account management.
When not in the office, Issy spends her time fastidiously attempting to try every new foodie spot in Brighton and then atoning for said gluttony with the occasional spin class.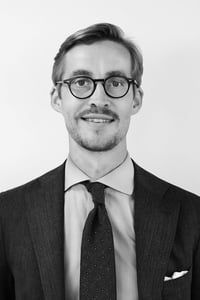 Lucas Geisler
Chief Executive Officer
Lucas Geisler
Lucas has a law degree and studied business at the Stockholm and Helsinki School of Economics. Lucas' passion for assessments began when working in the recruitment and staffing industry. He is the co-founder and was the group executive for Studentwork – a leading Nordic provider of graduates.
If you cannot find Lucas at his desk, the chances are that you will find him in a Finnish sauna or in a boat somewhere in the Nordic archipelago.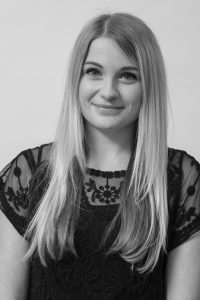 Laura Cross
Business Psychologist
Laura Cross
Starting initially as an Intern at Criterion Partnership, Laura's been a valuable member of the team for more than 2 years now. A keen statistician, you may find Laura busy analysing data, working on product development or looking after Criterion's clients.
Laura's currently studying for an MSc in Organisational Psychology to become a fully-fledged Business Psychologist, but don't worry, she still finds time to have a meal or cocktail out on the weekend!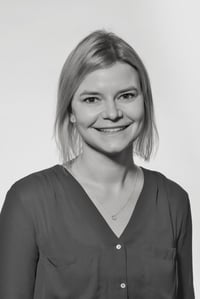 Juliane Sternemann
Business Psychologist
Juliane Sternemann
Jule is particularly interested in employee well-being and pro-active interventions to work-life balance. She has a strong focus on designing and developing off-the-shelf and bespoke online assessment & selection tools, managing assessment centres and gets involved in the design and delivery of training events.
In her free time, you can find Jule searching for new culinary pleasures or attempting to master the art of playing the bass guitar!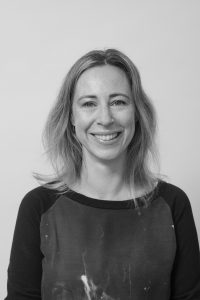 Emma Cline
Finance Manager
Emma Cline
Emma, a qualified accountant with an interest in psychology, joined Criterion in 2015. As Finance Manager, Emma oversees invoicing for all of Criterion's products and services, and amongst other financial duties, she ensures the smooth running of the company's payroll, pensions,VAT, credit control and accounts management.
Outside of work, you might find Emma at a pilates class or with a glass of G&T in hand… although not both at the same time!
Tomas Valkama
Chief Operations Officer
Tomas Valkama
Tomas has been an entrepreneur since 2004 and is the co-founder of Studentwork – a leading Nordic provider of graduates. He has a masters degree in economics from Helsinki, Finland and has extensive experience working with a multitude of clients.
If you cannot find Tomas at work, the chances are that you will find him working out, spending time with the family or in a boat somewhere with Lucas in the beautiful Nordic archipelago.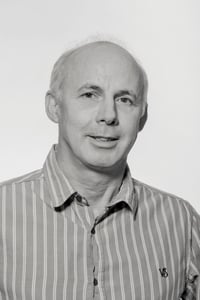 Richard Hunter
Founder
Richard Hunter
Over the last 25 years, Richard has pioneered some of the most ground-breaking advances in the area of occupational psychology. As the founder of Criterion Partnership, he is proud to have established a unique consultancy and test publishing business.
A qualified psychologist and a psychotherapist, Richard integrates theories and practices from both paradigms in his work and also provides one-to-one coaching.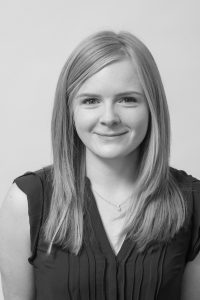 Laura Harrison
Business Psychologist
Laura Harrison
Laura's expertise lie in developing and implementing psychometrics. She spends her time expanding our off-the-shelf portfolio and works closely with clients to develop bespoke solutions. Laura's a great believer in the value psychometrics can add to identifying talent and the importance of developing awareness of what makes them great.
Laura also enjoys annoying others with psych chat in the pub, running & comedy.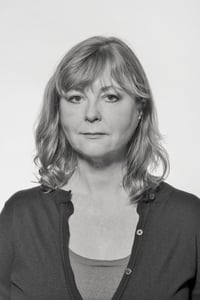 Judy Bennet
Director
Judy Bennet
Judy is a Chartered Psychologist and non-executive Director of Criterion. Judy has worked with a variety of clients from the public and private sector in the areas of assessment and development. She particularly values building strong relationships with clients and incorporating fun into training sessions she facilitates.
When not immersed in the world of work she enjoys tramping the Sussex Downs, eating nice food and drinking the odd glass of nice wine.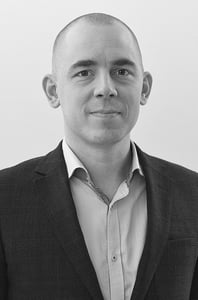 Jarmo Koivisto
Chief Finance Officer
Jarmo Koivisto
Jarmo has a master's degree in economics from Turku School of Economics in Finland. Previously he has supported international businesses from a financial perspective. Jarmo moved to the staffing and recruitment industry from the world of clinical trials, where he was responsible for the finance function in international CRO.
When Jarmo closes his spreadsheets, he heads to the wilderness of Lapland, without running water or electricity.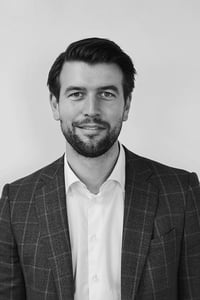 Johan Krantz
Chief Information Officer
Johan Krantz
Johan has a Masters degree in Mechanical Engineering from the University of Lund, Sweden, but has spent his career within Software development and system implementation. With a strong background in marketing, Johan is currently involved in assisting the product development and marketing functions of Criterion.
When Johan is not working you will probably find him travelling, fixing something around the house or building Lego with his two sons.